Whether you're a newbie learning how to use Snapchat or a seasoned Snapchatter looking to up your game, you should know about Snapchat Memories.
Snapchat Memories is a huge update that will have a big impact on your brand. It has changed Snapchat's core functionality from a self-destructing photo-sharing app to a sophisticated social network that will allow you to share, store, and repost content.
In this guide to Snapchat Memories, we've outlined how to use it and how it will change your business.
Bonus: Download a free guide that reveals how to easily create and use a custom Snapchat geofilter to promote your business for as little as $5.
What are Snapchat Memories?
Snapchat Memories are a way for you to save your Snaps or Stories on Snapchat in the cloud for later viewing and sharing. You can find old Snaps by searching for keywords such as "cat" or "holiday," and Snapchat will pull it up for you.
You can also send Snaps and Stories from Memories to your friends. You can re-upload old Snaps and Stories you've taken, mix and match them, or share them as something new.
3 Things You Should Know about Memories
When you share a Snap from your Memories, people will know. If you share a Snap that was taken more than a day ago, it will appear with a thick white border around it as well as a timestamp showing when it was taken. This will alert your friends that you're sharing a Memory.
Private Memories can be marked with "My Eyes Only." Worried about scrolling through your Memories and accidentally showing people the wrong one? Snapchat has you covered. You can move Snaps into a "My Eyes Only" category for private viewing.
Snapchat won't back up photos or videos from camera roll. Snapchat Memories only saves Snaps and Stories from Snapchat. It won't back up any of your other media, unless you've uploaded it to your Story.
How to set up Snapchat Memories
Launch Snapchat.
Tap on the small white circle underneath the Snapchat camera button. A "Welcome to Memories!" screen will pop up.
Tap "Start Using Memories."
You'll be prompted to import Snaps that you've saved from your phone's camera roll (it's optional).
Import chosen Snaps from camera roll.
Get familiar with the Memories tab
In the Memories tab, Snaps are displayed as rectangles, and Stories as circles. There's a "Search" icon (top left) and "Select" icon (top right).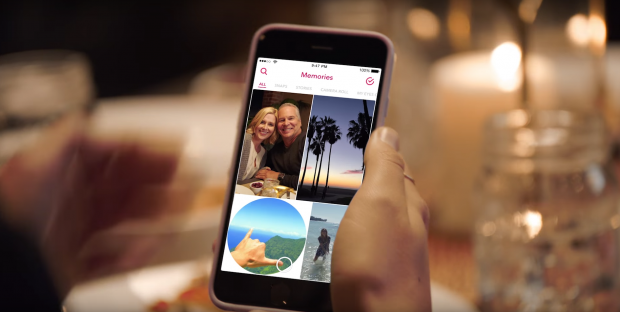 How to save Snaps and Stories to Memories
For Snaps:
Take your Snap.
Click the download button.
Select "Save to Camera Roll & Memories" or "Save to my Eyes Only."
By default, Snapchat will save your Snaps to Memories and camera roll, but you can change that in your settings if you'd like to save Snaps separately.

For Stories:
Swipe right to your Stories.
Click on the three-dot menu and tap the download button.
Save Stories to your Memories and camera roll.
Snapchat will also save your Stories to Memories and camera roll. You can change your settings if you want to save separately.
Pro Tip: Check out the Memories tab in your app's settings to choose where Snaps & Stories go when you save 'em. 👍🏼 pic.twitter.com/03LexynKd9

— Snapchat Support (@snapchatsupport) July 8, 2016
How to repost Snaps and Stories from Memories
Go to your Memories.
Hold down on the Snap or Story.
Edit the Snap or Story with filters, text, or emoji.
Send to individual people or post to your Story. Remember, if you post an old Snap to your Story, it will appear with a thick white border.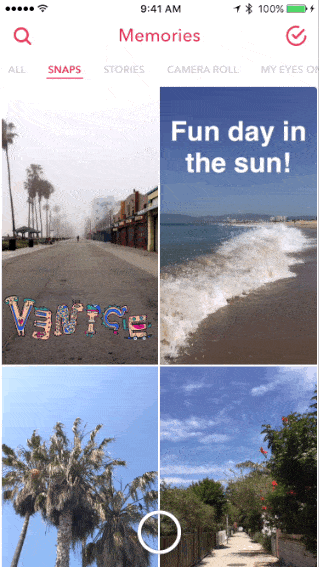 How to create new Stories from Memories
Tap the checkmark in the top right of your Memories screen.
Select the old Snaps you'd like to compile into your Story.
To save this new Story to your Memories, press the circle icon at the bottom of your screen.
To post your new Story, press the arrow icon.
To add Snaps to an existing Story compilation in Memories, hold down on the Story, tap the menu button, and tap Add to Story.
To post an individual Snap within a Story in Memories, hold down, edit the Snap, and tap the arrow icon.
How to make Memories private
Tap the "Select" icon in top right corner.
Tap the Snaps and Stories you'd like to make private.
Tap the lock icon, then tap "Move."
Once you've locked your desired Snaps, they will be in the "My Eyes Only" tab in Snapchat, a password protected area for your viewing only.
What does Snapchat Memories mean for your business?
For the individual user, sharing disappearing content can be a lot of fun. For a brand, creating an endless amount of content that you can't easily save or store is a frustrating experience. (Before Memories, when you wanted to find old Snaps, you had to dig through your camera roll.) If your brand isn't on Snapchat, this may be the reason why.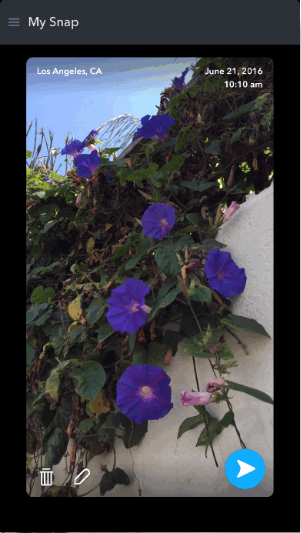 Snapchat Memories has completely changed the sharing experience for brands. You can easily save Snaps and Stories to Memories, repost old Snaps, and create new Stories from old Snaps. Here's what that means for your business:
Increase brand awareness: By sharing old Snaps or adding them to new Stories, you can repurpose Snapchat content to reach more people and increase visibility.
Save time creating and sharing content: You might not have the resources to dedicate an entire social team to Snapchat. If that's the case, Snapchat Memories can save you valuable time by allowing you to reuse and repurpose old content.
Create new brand stories with old content: We all love a good #ThrowbackThursday post on social. Brands that can tap into the power of nostalgia can significantly increase engagement on social and generate interest in their brand.
Try Snapchat Memories for your brand
Snapchat Memories offers a completely different way for your brand to interact with customers on social. If your brand isn't on Snapchat yet, this update may give you the push you need to get started.
New to Snapchat? Check out our beginner's guide to get started. Once you've got the basics down, you can start figuring out how to use Snapchat for business. Then you can take your Snap game to the next level—build a strategy based on the platform's demographics, learn how to craft the perfect Snap Story, discover great Snapchat hacks, and get more Snapchat followers.
Hootsuite's on Snapchat! Click this link on mobile to go directly to Hootsuite's profile or scan the Snapcode below to add Hootsuite as a Friend on Snapchat.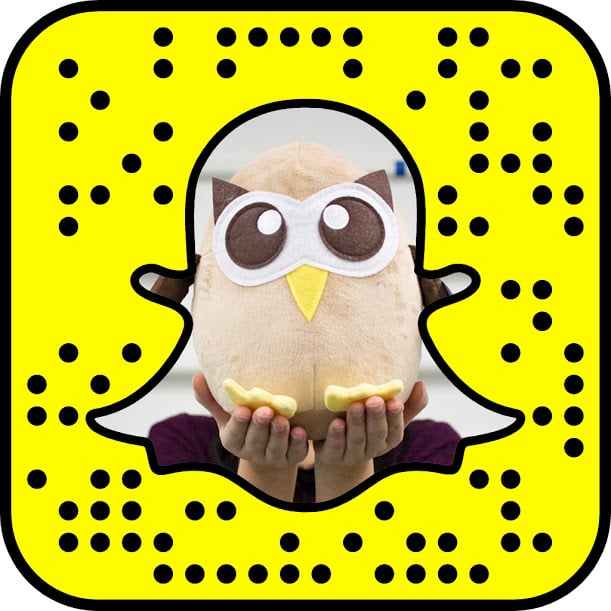 The post How to Use Snapchat Memories for Business appeared first on Hootsuite Social Media Management.
from Hootsuite Social Media Management https://blog.hootsuite.com/how-to-use-snapchat-memories/