To say Snapchat is a wildly hot platform would be a huge understatement. It's the fastest growing social network, with over 100 million daily active users watching 10 billion videos every day. Facebook's 1.09 billion daily active users, by comparison, watch only 8 billion of videos per day.
Simply put, Snapchat is 🔥 .
But there's been something that even the app's most ardent admirers have lamented since day one: how difficult it is to get your profile discovered, find friends, and gain new followers. its lack of discoverability.
This month, Snapchat took a step towards rectifying this gap in functionality.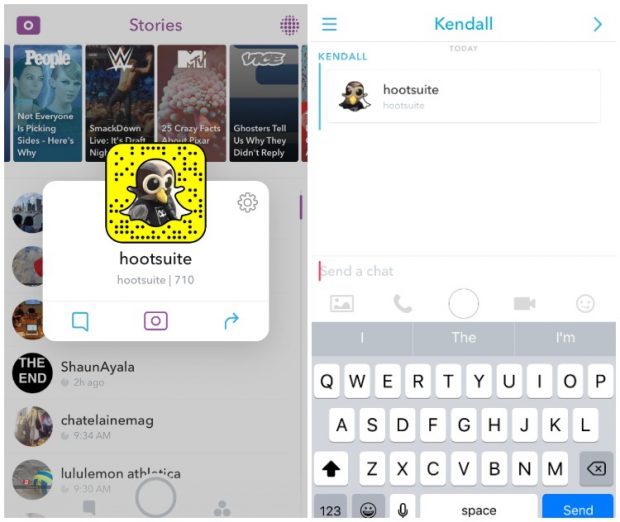 With the launch of the app's game-changing Memories feature—which allows users to save Snaps and Stories to a collection within the app—Snapchat also quietly launched a feature users are calling Suggest.
With Suggest—first reported by TechCrunch—Snapchat users can now recommend that their friends follow another user within the app.
How to Suggest an account on Snapchat
Using Snapchat's new Suggest feature is quite easy. To recommend a Snapchat friend follow an account, simply:
Go to Stories.
Tap and hold on the name of a user you'd like to suggest one of your other Snapchat friends follow.
A pop up window with the user's Snapcode will appear with three option icons displayed along the bottom: a dialogue bubble, camera, and arrow.
Tap the arrow (on the far right).
This will take you to the Send To… page where you can choose which Snapchat friend (or friends) you'd like to send that account to.
The selected users will receive a private Chat message from you suggesting they follow your chosen account. The Chat message will include the account's name, handle, profile GIF, and a button to add them.
What does this change mean?
Snapchat's lack of profile discoverability has been bemoaned by the likes of WIRED magazine which opined that, "Snapchat's missing out on millions because it sucks to find stuff on its app."
Hootsuite CEO Ryan Holmes summed it up: "Whereas Facebook and Twitter are constantly suggesting followers based on your profile and interests, Snapchat offers no real 'discovery' tool. You can search for users by handle, but unless you specifically know the handle you're looking for, you won't get very far."
Snapchat has made baby steps towards addressing this issue, first with the release of Snapcodes—unique, scannable codes that make it easier to add a friend on Snapchat—and the ability to share a unique profile link.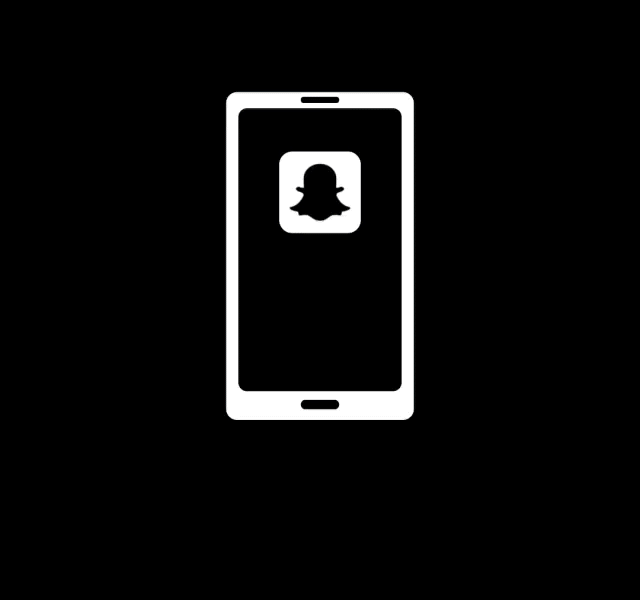 The new Suggest feature is the natural next step. It means that the app has finally recognized that discoverability is key to the user experience, particularly if the app plans to continue its hyper growth.
Since the release of the app, creative users have found a myriad of ways to get around the discoverability issue. Many have promoted their accounts on other social media sites and others have resorted to a multitude of third-party user directory apps, such as GhostCodes, billed at helping users find interesting accounts to follow and gain new Snap friends for their own profiles.
Snapchat Suggest certainly doesn't spell the end of GhostCodes and its brethren—after all, the new feature merely allows users to recommend accounts to their friends—but it's another important step towards Snapchat adding in-app discoverability.
The feature undoubtedly has a lot of potential. TechCrunch called it "the new way to get famous" and Death and Taxes Magazine predicts that it'll give rise to a new wave of viral social media stars.
How can you use Snapchat Suggest for business?
While Snapchat's Suggest feature is far from the discoverability functionality many brands have been hoping for, there's marketing potential waiting to be unlocked.
Whether within Snapchat or on other platforms where you promote your business' Snapchat account, you can remind your followers to not only watch (and enjoy) your content, but also recommend your brand's Snapchat to their friends.
So go ahead and add this trick to your list of awesome Snapchat hacks.
Still thinking about taking the plunge and signing your brand up for Snapchat? We wrote about How We Pitched Snapchat to Our Boss. Want to create your own inexpensive ad? Find out How to Create a Custom Geofilter on Snapchat (for only $5). Looking for other innovative ways to gain followers? Check out our post on How to Get More Snapchat Friends.
Hootsuite is on Snapchat! Want to follow us? Click this link on mobile to go directly to Hootsuite's profile or scan the Snapcode below to add Hootsuite as a Friend on Snapchat.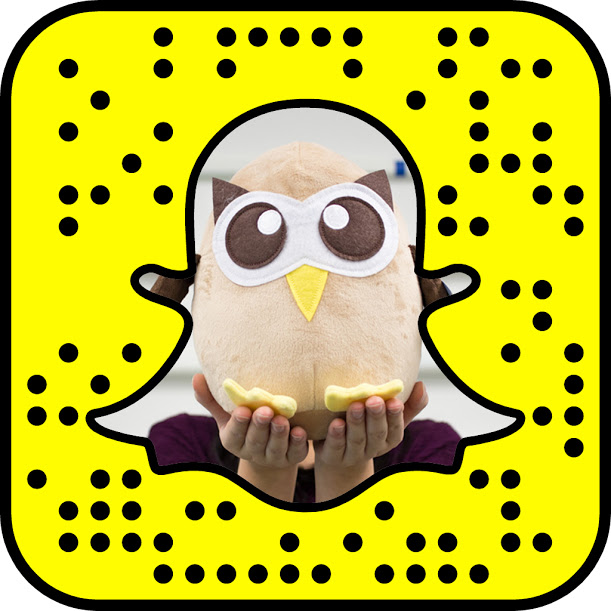 The post No Snapchat Friends? This New Feature Can Help appeared first on Hootsuite Social Media Management.
from Hootsuite Social Media Management https://blog.hootsuite.com/snapchat-suggest-feature/